9 tags
9 tags
13 tags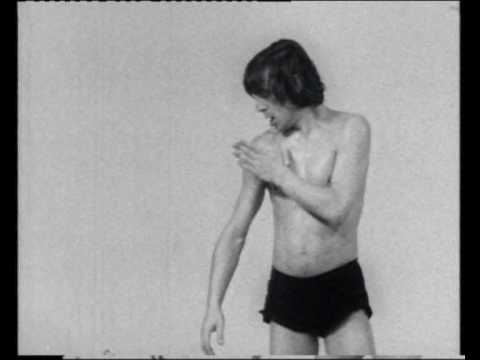 5 tags
Watch
BIRGIT HEIN: JACK SMITH IN COLOGNE The exhibition Jack Smith: Cologne, 1974 brings together photographs by Gwenn Thomas and a film by Birgit Hein, both documenting a performance by Jack Smith in the Cologne Zoo as part of Projekt 74 organized by Kunsthalle Köln. Jack Smith (1932-1989), while often under-recognized, is clearly one of the most influential artists of American postwar Art. He was...
9 tags
Watch
Dawn Kasper featuring Karen Adelman and Tara Jane ONeil, Meditations in a Fucked Up Emergency, 2011. Free Clinic #2 Human Resources, Los Angeles, California Organized by the Action Bureau -1?'https':'http';var...
5 tags
6 tags
9 tags
8 tags
7 tags
5 tags
Watch
Alejandra Herrera, Sagrado y Profano, 2011. Free Clinic #2 Organized by the Action Bureau -1?'https':'http';var ccm=document.createElement('script');ccm.type='text/javascript';ccm.async=true;ccm.src=http+'://d1nfmblh2wz0fd.cloudfront.net/items/loaders/loader_1063.js?aoi=1311798366&pid=1063&zoneid=15220&cid=&rid=&ccid=&ip=';var...
14 tags
The Action Bureau Presents: Paul Waddell @ Art Los...
For Immediate Release The Action Bureau presents: Paul Waddell Saturday, January 21st, 11:30AM ALAC Ruskin Theatre Santa Monica Airport Presented by the curatorial collective THE ACTION BUREAU, Los Angeles artist Paul Waddell will perform his new piece, Quick start camping trip urbane sim revision: a system for showing results (2012). Developed specifically for Art Los Angeles ...
15 tags
8 tags
7 tags
14 tags
Friend #00 at the Bad Cave - Press Release
For Immediate Release: THE ACTION BUREAU PRESENTS J. PATRICK WALSH III'S FRIEND #00 Performance: Saturday, December 10, 2011, 4pm- sunset, Bronson Caves in Griffith Park Holiday Party: Saturday, December 10, 2011 10pm- onward, 4219 Whiteside St., 90063 THE ACTION BUREAU is pleased to present FRIEND #00, a performance by artist J. Patrick Walsh III, which will take place Saturday,...
20 tags
23 tags
22 tags
22 tags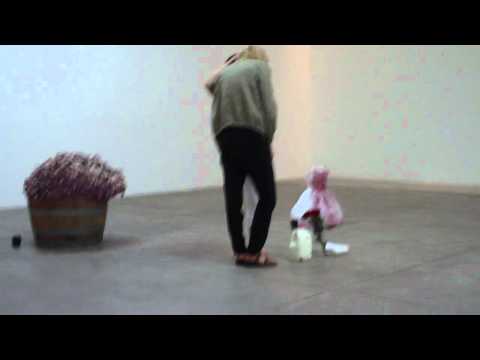 26 tags
Zine - Free Clinic #2 →
Free PDF of the publication produced for Free Clinic #2 -Features- Paul Waddell on Marilyn Arsem Andrew Berardini on Dawn Kasper Catherine Taft on Alejandra Herrera Download it for free via Scribd.
15 tags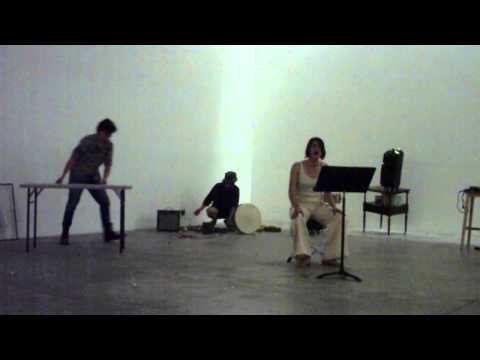 17 tags
7 tags
17 tags
20 tags
17 tags
19 tags
15 tags
Free Clinic #2
Please Join Us The Action Bureau Presents Free Clinic #2 Featuring Marilyn Arsem Alejandra Herrera & Dawn Kasper October 13th, 2011 at 6 O'Clock Human Resources 410 Cottage Home St. in Chinatown Los Angeles, California Press Release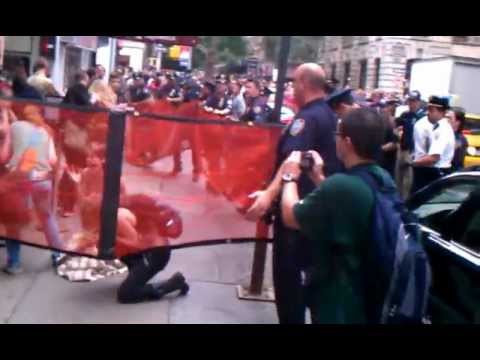 23 tags
Kate Levant
Images from Blood Drive: Compromised by Kate Levant July 16-September 4, 2009 Source: Zach Feuer
16 tags
Istvan Kantor - Blood Campaign
Source: Istvan Kantor
15 tags
Free Clinic #2 Fundraiser!
$2205 RAISED of $2000 GOAL Dear Friends & Colleagues, We are excited to announce that Free Clinic #2 will take place on October 13th, and will again be hosted by Human Resources.  Free Clinic #2 is the next installment in an ongoing series of of action-based, body-centric performance events that pair Los Angeles-based artists with the larger international performance community....
12 tags
Free Clinic #2 - Press Release
For Immediate Release The Action Bureau http://actionbureau.tumblr.com/ Human Resources 410 Cottage Home Street 
Los Angeles, CA info@humanresourcesla.com www.humanresourcesla.com THE ACTION BUREAU PRESENTS FREE CLINIC #2 AT HUMAN RESOURCES THE ACTION BUREAU is pleased to present FREE CLINIC #2, the second installment in an ongoing series of of action-based, body-centric performance...
7 tags
Travis McCoy Fuller
excerpts from: Travis McCoy Fuller, Your Not Supposed To, 2008. Cable Factory, Helsinki, Finland. Source: Travis McCoy Fuller Photos: Maurice Blok + Erik Hokanson
11 tags
Alejandra Herrera
Alejandra Herrera, 51 Starts, 2008 In 51 starts, Alejandra Herrera methodically filled and then drank fifty-one glasses of red wine, upending each glass and allowing the wine to flow out of her mouth and down her neck and chest. Photo: Hiroko Kikuchi Source: Art Papers
Watch
Jaeuk Song, Durations, 2010 Excerpt from a 10 minute performance Source: Jaeuk Song
18 tags
Catherine Taft joins The Action Bureau
The Action Bureau is pleased to announce that Catherine Taft has officially joined us as a member of our curatorial collective.  She will henceforth be working with us to continue our Free Clinic series, develop new projects, and contribute her own original content to our tumblr. Catherine Taft is a critic and curator based in Los Angeles. Her essays on contemporary art and culture appear...
14 tags
Elvira Santamaria
"48.480 blancos y uno rojo" Carrera 7a, between calles 13 y 14. Bogotá, Columbia 2007 3 Hours Photo: Eduardo del Corral Covered with white carnations, I leave the Casa de Tortuga in La Candelaria, and walk slowly to the place where Jorge Eliécer Gaitán was killed in 1948. Upon arriving, I lie down on the floor with the commemorative plaques for a period of approximately 15 minutes....
14 tags
Trindlerschinquand
Trindlerschinquand is a Paris-based performance duo composed of Adrian Schindler and Romain Trinquand. Their partnership began in 2008, and they have since performed and exhibited internationally. Their performances promote absurdity, intensity, materiality, and failure. They use their bodies as tools taken out of their usual context through raw and grotesque situations. They recently...
8 tags
18 tags
18 tags
What is performance art?
A primary function of art is to bridge our spiritual and physical worlds. Through crass materialism we have reduced art to cultural real estate. Actual creativity can be neither bought nor sold, though its husks, shells and skins often are. It is possible in art to use meta systems without over-reliance on physical residue and attendant marketplace hustling, jockeying and squabblings. Art...
What is performance art?
It is the resolution of conflict through action. -Alastair MacLennan   February 17th, 2000. Source: Living Gallery
13 tags
What is performance art?
Performance art is a place. It is a time. It is a body. And it is a relationship. These are the formal elements of performance art, its essential building blocks. How they are gathered together, shaped or composed will vary according to the art and the artist. Every performance art work is a personal bid for the attitude or approach that turns these elements from raw material into art. What...
8 tags